Belgrade Open 2019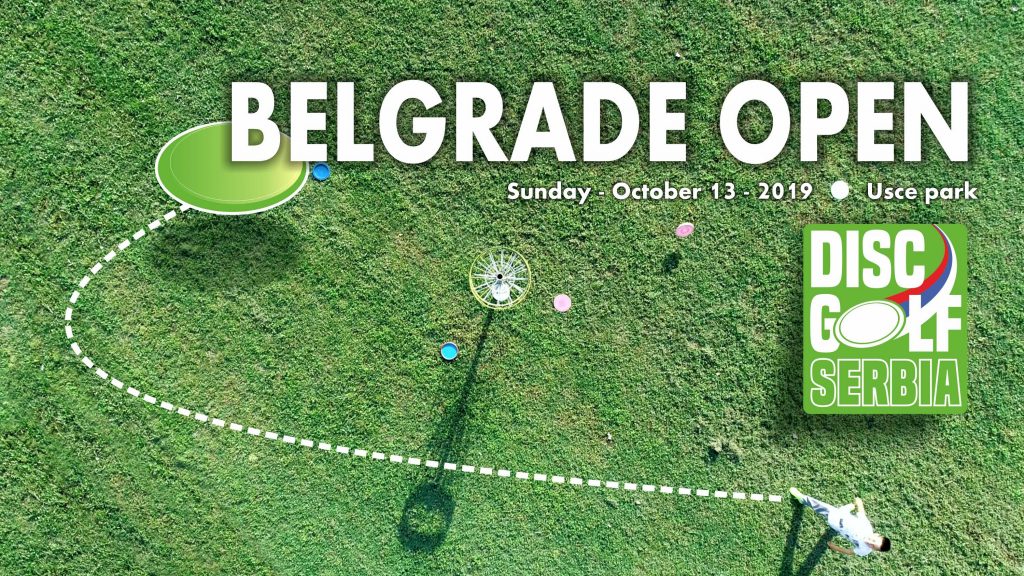 After several successful disc golf events in Serbia we are very happy and proud to invite you to the 4th official PDGA event in Serbia- 'Belgrade Open 2019′. Tournament will take place on Sunday, October 13 in beautiful Usce park, very near city center. The event itself is designed as a single day C- Tier tournament in 2 rounds and 21 holes each and finals for best ranked players.
As many know Belgrade is considered to be the Capitol of fun in South-East Europe so we have organized a memorable experience for all visitors!
PROGRAM:
Saturday, 12.10.2019.
14:00 – 19:00 The Course at Ušce is open for practice
19:30 – 01:00 Welcome party in one of many Belgrade's clubs in city center
21:00 Putting tournament
Sunday, 13.10.2019. – 'Belgrade Open 2019'
09:00 Player's meeting
09:30 Tee Off 1st Round!
Lunch break:
After round 1, lunch will be served in one of the great places on river Sava, with a fantastic view of old Belgrade and famous Kalemegdan fortress.
13:30 Player's meeting
14:00 Tee Off 2nd Round!
17:00 FinalsAfter finals we will declare winners and present awards!
All player scores will be presented online in real time, after each round.
Welcome players, see you soon! Tournament fee: 15 euro
Accommodation rates will be uploaded soon (about 15-20 euro per night) by then do not hesitate to reach out to us if you are interested in attending!
COURSE: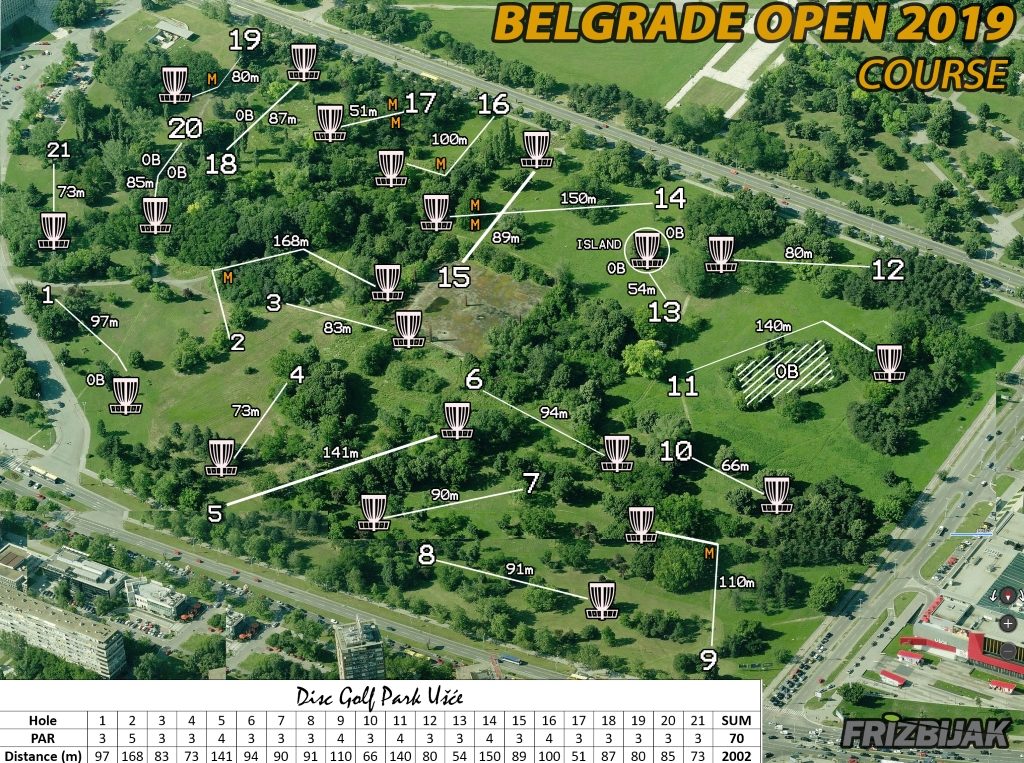 Course is located at Usce park, at confluence of rivers Danube and Sava – 15-20 minute walk from city center or 9 minute drive. We will play 2 rounds of 21 holes course.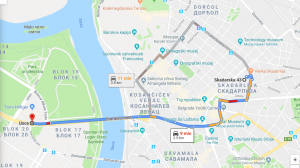 Contact persons:
Ivan Jakovljević +381691834440
Milan Todorović +381652525244
web: www.frizbijak.com
e- mail: frizbijak@gmail.com
serbia@pdga-europe.com
facebook: https://www.facebook.com/frizbijak/
Instagram: https://www.instagram.com/discgolfserbia/?hl=en
Welcome players and see you soon!
Frizbijak team
Registered Players
| Name | Gender | Country | PDGA Number |
| --- | --- | --- | --- |
| Dejan Dobreta | Male | Serbia | 106611 |
| Danijela Karanovic | Female | Serbia | 120847 |
| Nikola Kovacevic | Male | Serbia | 106612 |
| Milos Djukanovic | Male | Serbia | 102906 |
| Nenad Radoja | Male | Serbia | |
| Natalija Jarec | Female | Croatia | 74337 |
| Nino Đurak | Male | Croatia | 66496 |
| Tijana Sotic | Female | Serbia | 89685 |
| Jasmina Nikolic | Female | Serbia | |
| Predrag Nikolić | Male | Serbia | 119611 |
| Dejan Vukšić | Male | Serbia | |
| Vladan Jovicic | Male | Serbia | 120412 |
| Aleksandar Rutic | Male | Serbia | 106613 |
| Veselin Neskovic | Male | Serbia | 103567 |
| Milan Todorovic | Male | Serbia | 87739 |
| Mrgud Pajko | Male | Serbia | 101364 |
| Nemanja Žutobradić | Male | Serbia | 91918 |
| Nenad Radojević | Male | Serbia | 42496 |