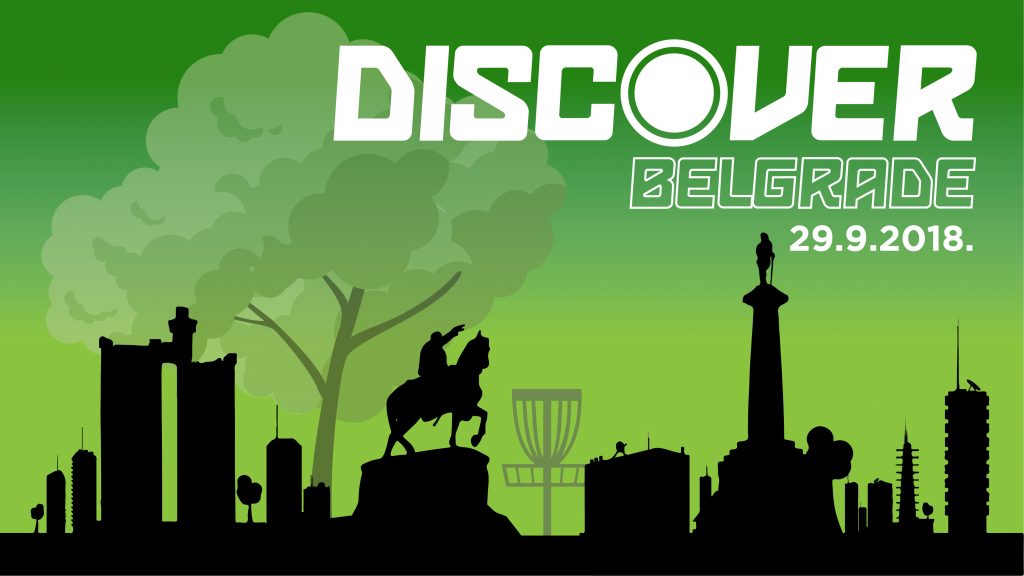 [contact-form-7 404 "Not Found"]
After a successful first ever event in Serbia we are very happy and proud to invite you to the 2nd official PDGA event in Serbia- 'DiscOVER Belgrade 2018'
Tournament will take place on Saturday, September 29 in beautiful Usce park, very near city center. The event itself is designed as a single day C- Tier tournament in 2 rounds and 18 holes each.
As many know Belgrade is considered to be the Capitol of fun in South-East Europe so we have organized a memorable three day experience for all visitors!
Program:
Friday, 28.09.2018.
14:00-19:00 The Course at Ušce is open for practice
19:30- 01:00 Welcome party in one of many Belgrade's clubs in city center,
21:00 Putting tournament
Saturday, 29.09.2018. – 'DiscOVER Belgrade 2018'
09:00 Player's meeting
09:30 Tee Off 1st Round!
Lunch break:
After round 1, lunch will be served in one of the great places on river Sava, with a fantastic view of old Belgrade and famous Kalemegdan fortress.
15:00 Tee Off 2nd Round!
After completion of round two we will announce the tournament winner and present the award! All player scores will be presented online in real time, after each round.
21:00 The journey in the night begins and for some might not end until early morning sun!
Sunday, 30.09.2018.
Visit to Ada Ciganlija, a very popular lake, also nearby city center. During summer time the lake welcomes thousands people a day and don't forget to pack your bathing suite! Ada is known as a place for all kinds of outdoor activities and popular sports (soccer, basketball, volleyball, golf, tennis) but also home to more alternative ones like free climbing, bungee jumping, Adventure Park etc.
For all contestants we have secured a place for swimming with beach beds, food and chilling in one of many Ada's restaurants.
For those most passionate ones we will arrange targets and several fairways for fun!
Welcome players, see you soon!
Tournament fee: 10 euro
Accommodation rates will be uploaded soon (about 15-20 euro per night) by then do not hesitate to reach out to us if you are interested in attending!
Contact persons:
Ivan Jakovljević +381691834440
Milan Todorović +381652525244
web: www.frizbijak.com
e- mail: frizbijak@gmail.com
serbia@pdga-europe.com
facebook: https://www.facebook.com/frizbijak/
Instagram: https://www.instagram.com/discgolfserbia/?hl=en