We proudly present a new edition of Discover Balkan Tour 2020 and its premiere in Belgrade, Serbia on May 2 and 3. This year's tour will be played in a new format open for all competitors from around the world and maybe you are the next champion?
DiscOver Balkan Tour 2020 is a series of C-Tier events that will be held in Serbia, Croatia and Slovenia. Tournaments will be played in 3 rounds (18 holes per round) plus finals.
DiscOver Belgrade 2020 will take place on Saturday and Sunday, May 2 and 3 in Ušće park, very near city center. We would like to invite everyone to join a memorable 3 day experience and we promise no wild hogs this year!
DiscOver Belgrade 2020 Schedule:
Friday, 01.05.2020
14:00 – 18:30 The Course at Ušce is open for practice
19:30- 01:00 Welcome party in city center
21:00 Putting tournament
Saturday, 02.05.2020
09:30 Player's meeting
10:00 Tee Off 1st Round
Lunch break on Sava river with city view
15:00 Tee Off 2nd Round
21:00 The night out! Join the fun until early morning.
Sunday, 03.05.2020
09:30 Player's meeting
10:00 Tee Off 3rd Round!
Lunch break
15:00 DiscOver Belgrade 2020 Finals
17:00 Winners ceremony
REGISTRATION:
Registration is open for all players so go to the bottom of this page and register.
Maximum number of players is 72
Tournament fee: 25 euro (junior players will not be paying the fee)
ACCOMMODATIONS
We are happy to offer various types or accommodations- hotels, hostels or private apartments all available based on your needs. Feel free to reach out to organizers for more details!
The organizers of DiscOver Balkan Disc Golf Tour 2020 are:
Slovenian Frisbee Association, the Frizbijak Society Beograd and the Croatian flying disc federation.
Welcome players, see you soon!
UŠĆE PARK: (Designing Course in progress …)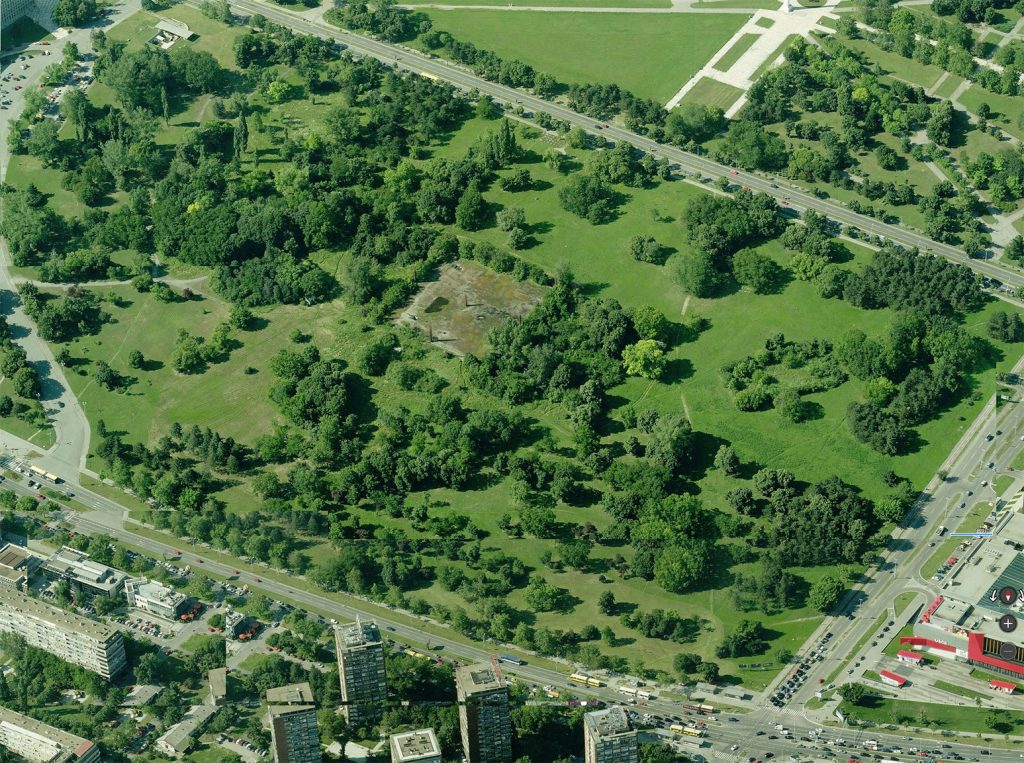 Course is located at Ušće park, at confluence of rivers Danube and Sava – 15-20 minute walk from city center or 9 minute drive.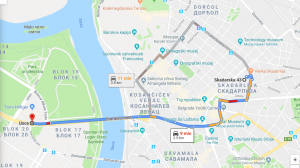 DiscOver Belgrade 2020 Contact persons:
Ivan Jakovljević +381691834440
Milan Todorović +381652525244
web: www.frizbijak.com
e- mail: frizbijak@gmail.com
serbia@pdga-europe.com
facebook: https://www.facebook.com/frizbijak/
Instagram: https://www.instagram.com/discgolfserbia/?hl=en
Registered Players
| Name | Gender | Country | PDGA Number |
| --- | --- | --- | --- |
| oexkqwtlvb | Female | Palestine, State of | xlktituogj |
| Vladan Jovičić | Male | Serbia | 120412 |
| Katka Bodova | Female | Slovakia | 61990 |
| Richard Kollar | Male | Slovakia | 61991 |
| Nemanja Žutobradić | Male | Serbia | 91918 |
| Nenad Radoja | Male | Serbia | |
| Mojca Bernjak | Female | Slovenia | 126201 |
| Knut Vidar Evensen | Male | Norway | 85286 |
| Ira Molnar Gorički | Female | Croatia | 69639 |
| Ana Gorički | Female | Croatia | 99333 |
| Tomislav Gorički | Male | Croatia | 69640 |
| Natalija Jarec | Female | Croatia | 74337 |
| Nino Đurak | Male | Croatia | 66496 |
| Nenad Nikolic | Male | Serbia | 119612 |
| Predrag Nikolic | Male | Serbia | 119611 |
| Jasmina Nikolic | Female | Serbia | 128053 |
| Tijana Šotić | Female | Serbia | 89685 |
| Dejan Vukšić | Male | Serbia | 128075 |
| Danijela Karanovic | Female | Serbia | 120847 |
| Mrgud Pajko | Male | Serbia | 101364 |
| Aleksandar Rutić | Male | Serbia | 106613 |
| Ivan Jakovljevic | Male | Serbia | 96981 |
| Milan Todorovic | Male | Serbia | 87739 |
| Nenad Radojevic | Male | Serbia | 42496 |